American Idiot (The Original Broadway Cast Recording)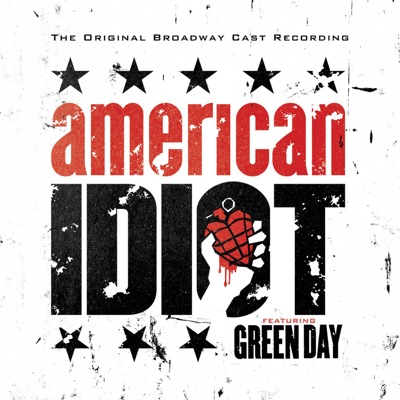 2

Jesus of Suburbia: I. Jesus of Suburbia / II. City of the Damned / III. I Don't Care / IV. Dearly Beloved / V. Tales of Another Broken Home (feat. John Gallagher Jr., Michael Esper, Stark Sands, Mary Faber & Co

3

Holiday

9

Last of the American Girls / She's a Rebel (feat. John Gallagher Jr., Gerard Canonico, Chase Peacock, Rebecca Naomi Jones, Tony Vincent & Company)

17

21 Guns

18

Letterbomb

20

Homecoming: I. The Death of St. Jimmy / II. East 12th St. / III. Nobody Likes You / IV. Rock and Roll Girlfriend / V. We're Coming Home Again (feat. Green Day & the Cast of "American Idiot")

21

Whatsername

2010 Reprise Records for the U.S. and WEA International Inc. for the world outside the U.S.